Mayor Chris Younger announced that the City of Dyer has been awarded a TDEC Local Parks & Recreation Fund Park Grant to finance more than $400,000 in improvements at the David Robinson Recreation Park. Improvements include an expansion of the existing playground area, the addition of accessible park equipment, resurfacing the existing tennis court, conversion of one court into two pickleball courts, new fencing, an additional pavilion, along with improvements of accessible pathways and ADA parking improvements.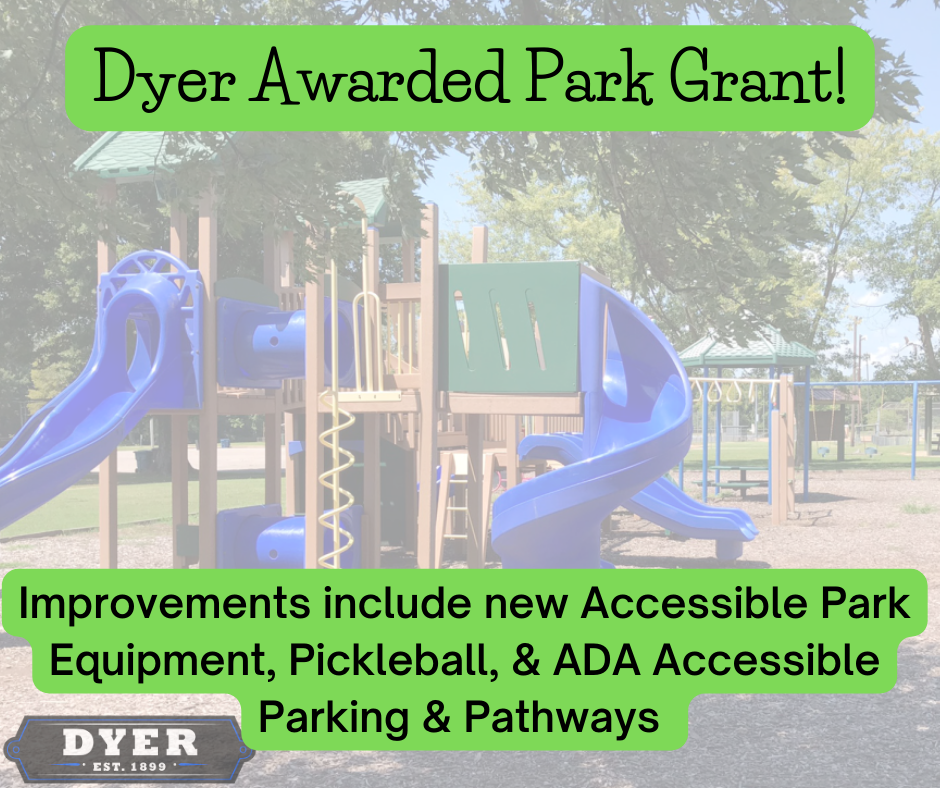 "I'm thrilled we're able to make these improvements, especially park equipment that will be accessible and available to the youngest members of our community with sensory or mobility challenges," said Mayor Younger.
"Our parks and recreation facilities are a vital part of our community," said State Rep. Brock Martin, R-Huntingdon. "They not only serve as wonderful outdoor spaces for our citizens, but they create a beneficial economic impact by inviting visitors to Gibson County. I was proud to support their application and congratulate our local leaders who were instrumental in helping to secure these funds."
"Local parks are great places for our citizens to gather, exercise and improve their quality of life," said State Sen. John Stevens, R-Huntingdon. "I appreciate our local officials for identifying worthwhile projects and for submitting successful grant applications to benefit the people of Gibson County. I was happy to support their efforts and look forward to these improvements."
Grant funded improvements should begin in the spring of 2024 and be completed by the fall of 2024.