Dyer Police Department
235 South Royal St.
Dyer, TN 38330
Phone: 731-692-2843
Fax: 731-692-2183
Central Control: 731-692-3714
Mission
The mission of the Dyer Police Department is to  maintain public safety for the City of Dyer. The department and each individual officer are focused on preventing and reducing crime, enforcing the law, and apprehending criminals. We must be compassionate, courteous and patient, acting without fear, favor, or prejudice to the rights of others. We need to be professional, calm, and restrained in the face of violence
Crash / Offense Reports
PLEASE ALLOW THREE (3) WORKING DAYS FOR REPORTS TO BE AVAILABLE.
The Police department processes arrest reports, offense reports and accident reports. There is no charge for offense reports. Crash reports cost $6.00. Please make all requests to City Hall, 105 South Main St., Dyer, TN 38330 or at 731-692-3767. All requests must include name and date of accident or incident.
City Hall hours of operation are Monday – Friday 8:00 am – 5:00 pm (CST).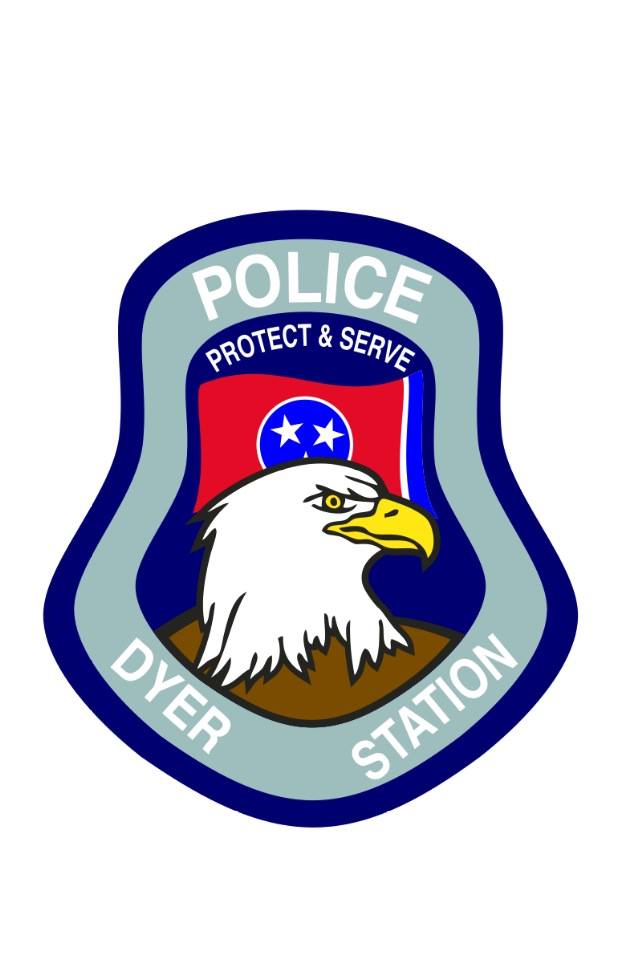 On May 25, 2022, Presidential Executive Order (EO) 14074 "Advancing Effective, Accountable Policing and Criminal Justice Practices to Enhance Public Trust and Public Safety" was signed.
In accordance with EO 14074 (Section 12), State, Tribal, local, and Territorial Law Enforcement agencies (LEAs) must:
Notify their Civilian Governing Body (CGB) (i.e., City Council, County Government or other local governing body) of its intent to request property from Federal sources (to include Federal funds or grants.
Notify the Local Community of its request for property transfers, purchases from Federal funds, agencies or subcontractors (including existing transfer contracts or grants).
read more…