We are pleased to present the City of Dyer Park Master Plan for public comments. You can download or view the plan below using one of the links. You can comment using the form listed below as well.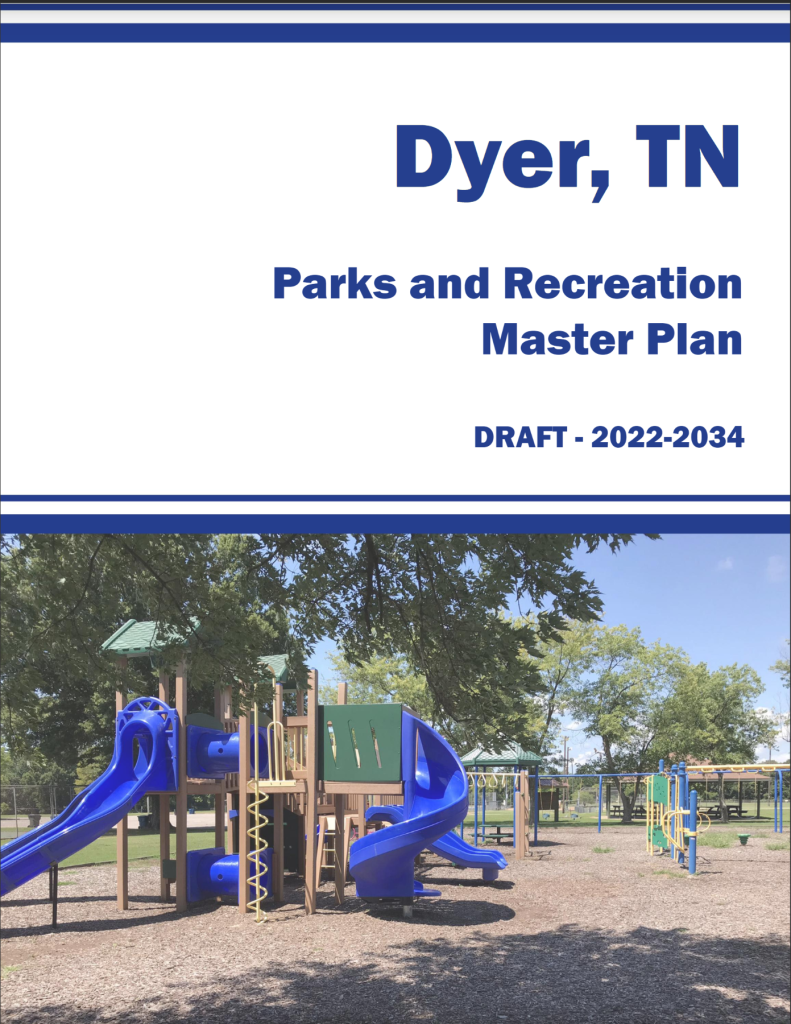 Mayor Carroll said, "This park master plan is an exciting step in our efforts to improve recreational opportunities in Dyer. It reflects input from our community and also what can be accomplished in the coming years. The plan includes some major improvements to different parts of our parks. It also highlights some shortcomings, especially as concerns accessibility for those with disabilities and improving walkability in our community."
Concurrently with the park Master Plan, the City of Dyer is developing an ADA Transition plan.
"The parks master plan will be a roadmap for the City Board as it works to improve different areas in our town," said Mayor Carroll. "Completion and adoption of this plan is the next step in qualifying for park grants; I'm grateful to everyone who shared their ideas as well as to Joni Bailey at A2H engineers and architects, and the City of Dyer staff who've worked to bring this plan to us."
To review the plan:
Comment on the plan:
Park Master Plan Comments